This 1-day training course and certification will allow you to gain and develop the necessary knowledge and skills to be certified CDPO. Classes are taught from home, and you have to take the CDPO exam at one of the Pearson VUE centres, the IAPP's partner.
TRAINING LOCATION
The training takes place entirely at a distance, as well as in Strasbourg (France)
MODALITY
Distance learning takes place through the Webex video conferencing tool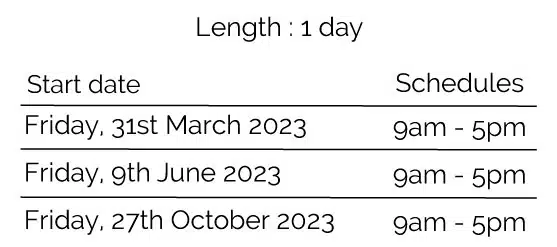 *Sessions can be arranged upon request
CONTACT US
Objectives
1. To prepare all the types of exam questions
2. Take a mock exam as training practice
3. Be ready to take the CDPO certification of the IAPP
To have followed a formation of at least 28 hours in Personal Data protection dispensed by a professional training body or to have at least 2 years' experience in projects related to missions led by a DPO.
To have an interest and a good working knowledge of digital technologies. To understand and to know how to use Office Software Application Tools (MS Office kit, internet browsers).
Training content
• CDPO examination procedure
• Practical terms of the exams
• Prerequisities to take the CDPO certification
• Quiz which includes all the types of questions that can be asked at the exam
• Roleplays
• Mock Exam similar to the IAPP-delivered CDPO certificate exam
Target
· Data Protection Officer (DPO),
· Assistant DPO,
· Project manager in charge of GDPR compliance,
· Jurist, marketing manager, IT manager, data scientist, HR, anyone wishing to learn more about the job of DPO,
· Anyone who wants to become a GDPR expert.
Offer description
The IAPP CDPO Certification Preparation Day includes the following:

7-hour live training, online with a CDPO certified trainer
Quiz to prepare the CDPO certification by the IAPP (recognized by the CNIL)
"Voucher" you can use to take the CDPO certification in a Pearson VUE center
Participant guide summarizing the procedure
CONTACT US
Exam and certification
To be certified CDPO, it is mandatory to have completed at least 35 hours of training or to have at least 2 years of professional experience in data protection.

Once Data Privacy Professionals has given you the "voucher", the steps to obtain the certification are the responsibility of the IAPP:
1. Registering for the exam directly by phone or on the IAPP website
2. Book an appointment to take the exam at a Pearson VUE test center
3. Take the Exam

At the beginning of the training course, the participant will register for the exam with Pearson VUE. This exam is not mandatory but allows you to obtain the CDPO certification; The CDPO exam is made of 100 questions and to get the certification, candidats must answers correctly to 75% of all the questions and 50% of the questions in the three domains. Results are generally known at the end of the exam.
TO LEARN MORE